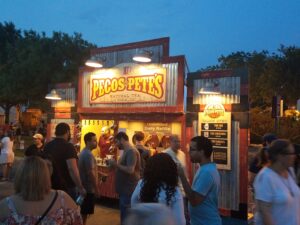 We are very happy to announce that Pecos Pets's Natural Tea & Soda Co will be coming to the 2024 Texas Eclipse Family Funfest and set up at Premium Vendor Lot #28.  They will have 7 flavors of specially made flavors of tea and soda so be sure to check out their confirmed vendor listing for updated lists of Pacos Pete's offerings for the eclipse event.
They will be producing one time release only 2024 Texas Eclipse / Peco's Pete's branded mugs so be watch for when those go on pre-order.
Below are some of the examples Pecos Pete's has put together for other events.