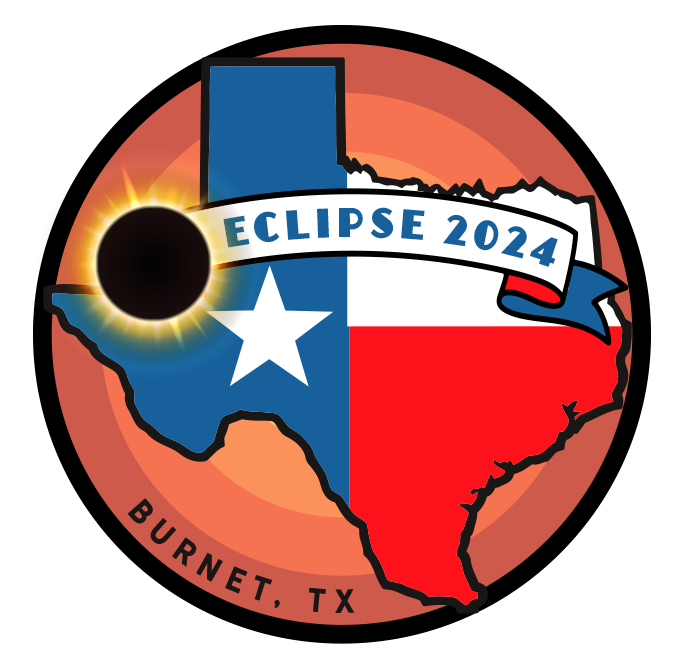 WHEN: Check-in starts on April 5th, 2024 @ 12pm CST, and check-out time is April 9th, 2024 @ 1pm CST.  Eclipse active time will be on the 8th, somewhere between 1:25pm and 1:40pm CST.
WHERE: Equrina Fields Ranch, Burnet, TX ( map )
We are directly on the path of totality! It is the optimal spot for the darkest & longest viewing experience possible @ 4 Minutes, 20 Seconds!
FACEBOOK GROUP: We will post all updates on when we're opening up different spaces and lots as we go along, but Early Bird Special lots for ultra-low prices are now available for booking. Click HERE to join the Facebook group.
HAPPY TIMES EVENTS FACEBOOK PAGE: Be sure to visit our Facebook Page and like and follow it for all the latest posts about our events. Click HERE to check it out!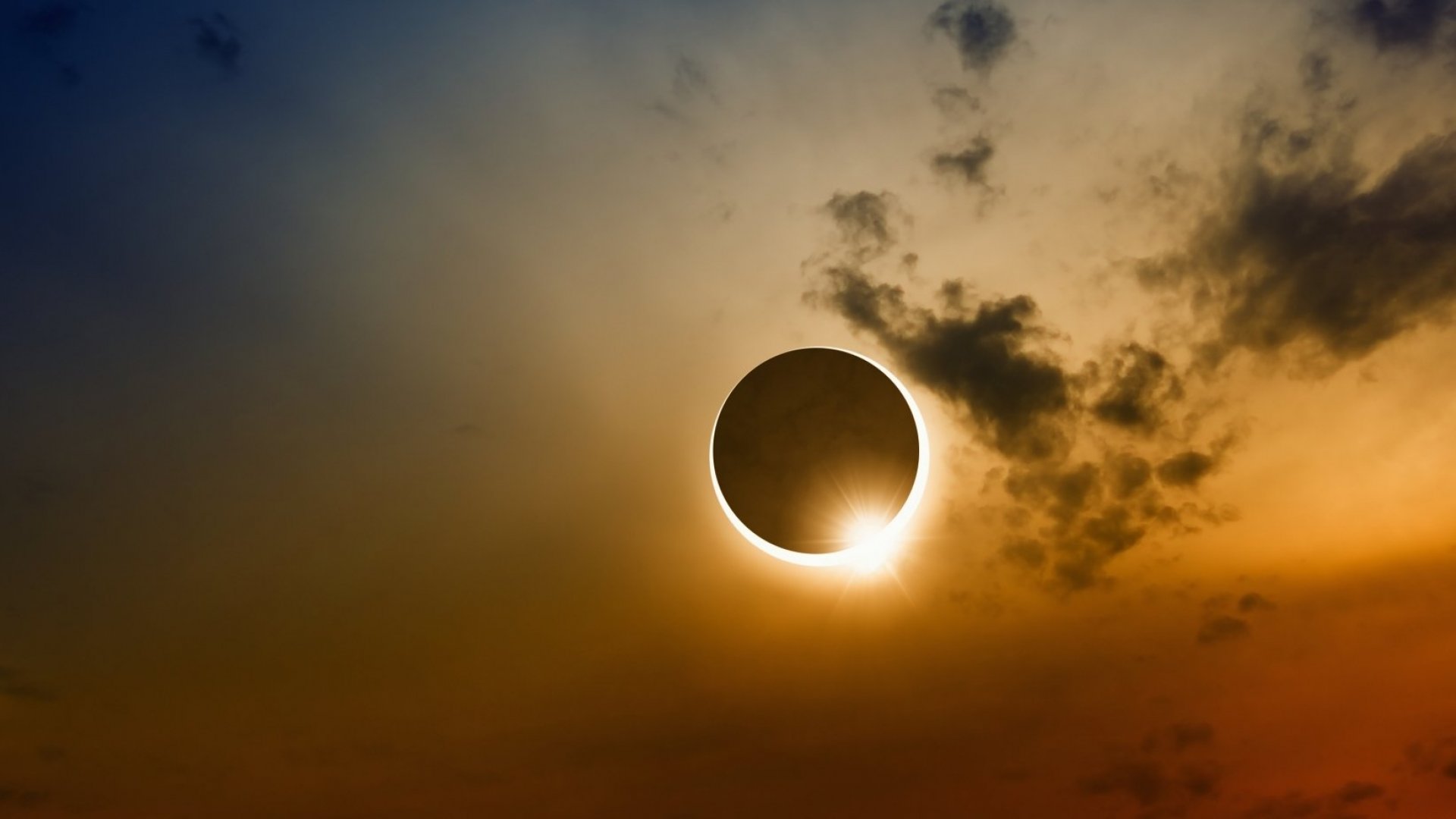 Our Equrina Fields location will enjoy pretty much the longest time of FULL 100% totality at 4 min 15 seconds to 4 min and 22 seconds roughly.  Early research shows that Texas has the lowest chance of having cloud cover out any US states on the eclipse path so this will be one of the best places you can view the big event!  Be sure to check out our astronomy workshops to learn all about how to photograph and video record eclipses!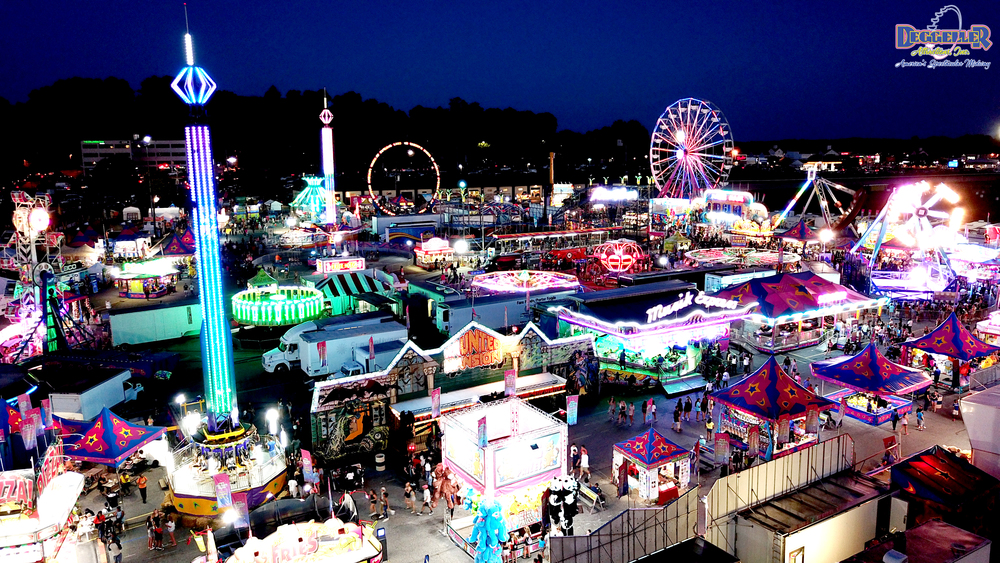 Come enjoy our Midway Carnival that will be coming in just for this event. Later in the summer we will be announcing which Midway Carnival amusement company we have chosen for our event. We have several of them really wanting our 25 acre space at our Equrina Fields Location. The photo above is representative only and will be updated soon! It's sure to be a blast!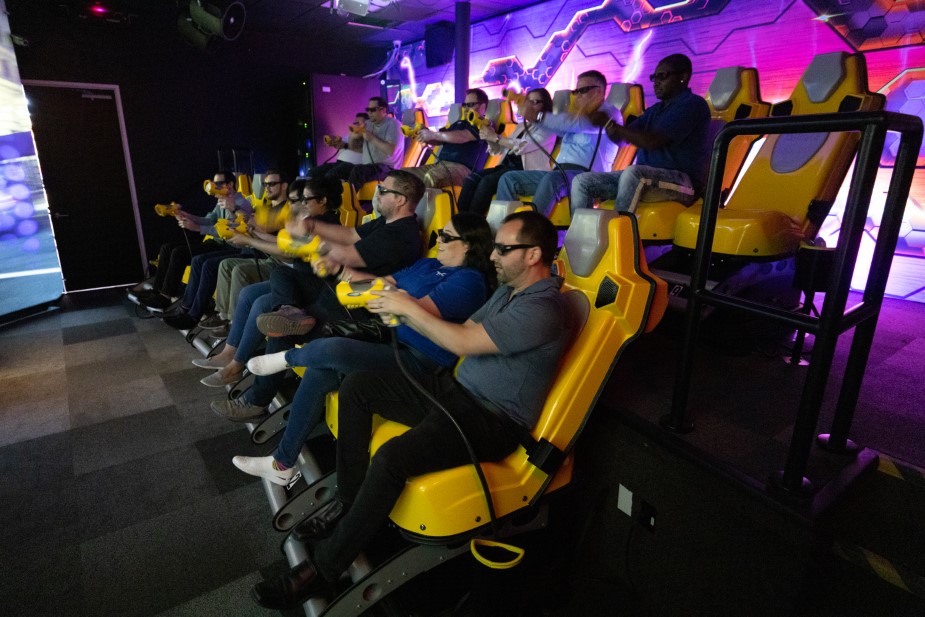 XD Dark Ride Interactive Theater
We have an extremely fun interactive Triotech XD Dark Ride Interactive theatre that seats 32 guests.  These are interactive shooters and "virtual rides".  Just CLICK HERE for details on movies/games and previews.
Click below for the Early Bird Booking Special! Our Early Bird specials account for only 5% of our available spots so hurry and get yours today! Next month we'll be opening up another 15% for a flat static rate but those rates will increase. Once the first 20% of available spots are booked the remaining 80% of spaces of any given type will move into auction/bid only.