Premium Attractions
Premium Attractions Info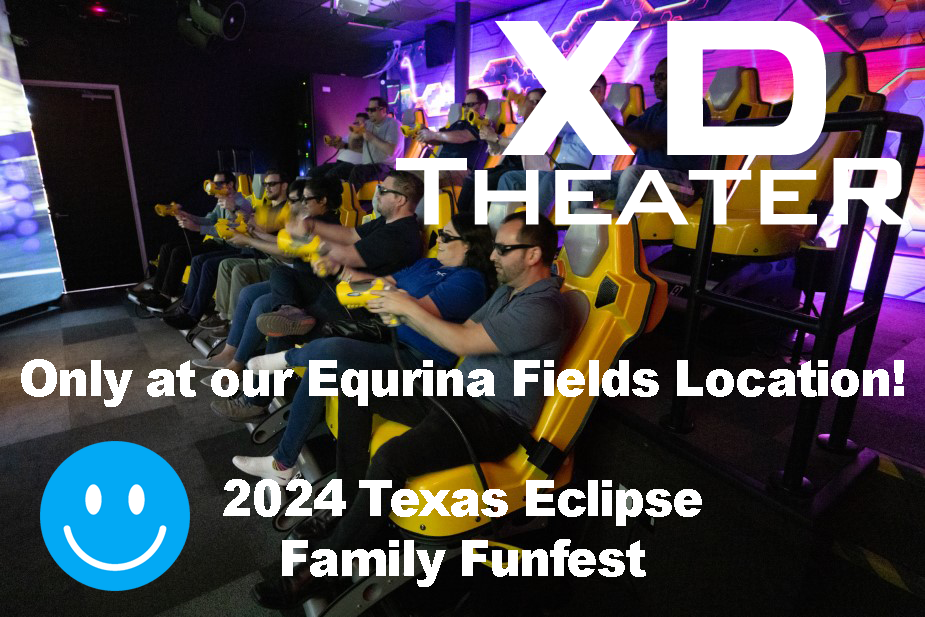 At this time, our Early Bird XD Dark Ride Theater passes are as follows:
$2.00 – Single Ride Pass
$8.00 – 5 Ride Pass
$30.00 – Unlimited Ride Pass
After Monday, November 27th, 2023 pre-order ticket prices will increase to the following;
$5.00 – Single Ride Pass
$20.00 – 5 Ride Pass
$40.00 – Unlimited Ride Pass
Go Stargazing, Ltd will be onsite, check back often to check out the premium attractions they will be offering!
When we have made a final selection on which midway carnival company we are going to work with we will update this space with that information.
10% of profits of all sales will be donated to the Hyper Fusion #FuseTheCommunity initiative to support their annual Burnet ISD Technology Scholarship Program as well as solving the lack of GOOD and REASONABLY priced internet all over Central Texas. Hyper Fusion is the company providing all of our fiber, wifi, and fixed point wireless internet services for our event.
Additionally, the early bird tickets are only 2 lots available currently. We have a total of 150 academic only spaces and the auctions are for multiple spaces and will go to auction on the dates started. However, all our academic only lots we are setting a buy it now price to secure your space for the buy it now price.
Premium Attraction Tickets: There will be no refunds given for any reason on pre-purchased premium attraction tickets.
Showing all 4 results