Sales Position Basics
As a baseline, all new promoters earn 1% sales commission on everything they sell thru their affiliate link or coupon code.   Additionally, as we host many events, you'll receive your commission (plus any bonuses under new events) for your referred guest or vendor for EVERY purchase they make thru Happy Times Events!!
Every sales campaign we launch carries extra commissions/payouts and clearly lists those details within each campaign and are also paid out according to that campaigns payout schedule.
You MUST KNOW some one at Happy Times Events in order to become a promoter.  We do not just bring on anyone for this program and we are not accepting general signups from the internet.
General Requirements
All promoters MUST be over the age of 18.
A valid Government Issued photo identification (ID or DL)
A US issued and valid social security number for tax purposes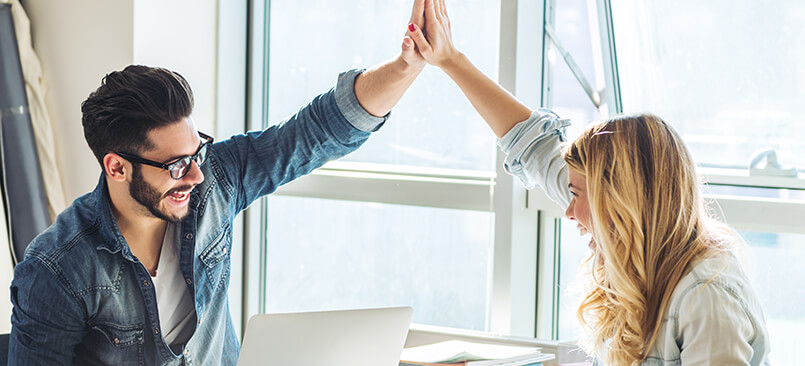 Sales Position Details
Everyone of our sales campaigns have the sales commissions for everything that is being included in the campaign listed under the "Campaigns" section of your "My Account" portal.  You can LOGIN and click on "Affiliate Dashboard" from the left hand menu.
The only "General" broad sales commission base rate is for all items we are selling online (accommodations bookings, event tickets and merchandise) is 5% of the collected order.
We have several payout methods for promoters.  They are listed below with details on each.
Monthly Check - On the first banking business day of each month we cut promoter commission checks that cover all commissions earned in the prior month and the checks are mailed out with tracking number thru the USPS.
Zelle Transfer - On the first banking business day of each week (typically Mondays, unless its a holiday) a Zelle payment transfer will be made to cover all commissions earned in the week prior with the weekend ending Saturday at 12:00 AM Midnight.
ACH Direct Deposit - On the first banking business day of each week (typically Mondays, unless its a holiday) a ACH Credit transfer will be made to cover all commissions earned in the week prior with the weekend ending Saturday at 12:00 AM Midnight.  ACH Direct Deposit payouts take 3-5 business banking days from the day submissions are made (typically Mondays unless its a holiday).
In order to receive payments you must download and fill out our Direct Deposit Payout form using any standard US bank account or your Zelle payment information.  Outside of that, no other documents will be required unless you break the $1800 limit the United States IRS sets on Misc-1099 payouts.  If you break this threshhold with us we will need to collect the following forms for any further payouts over that amount to continue;
Valid State Drivers Liscenced or Identification Card from any US State
Federally Approved W4 Tax Form
Independant Sales Agent Agreement
Upon breaking this $1800 limit you will receive an email letting you know that payouts will be paused until the above 3 items are received.  You will receive a blank tax form and Indendant Sales Agement Agreement for you to print, fill out, scan, and upload securely in your portal area along with a scanned copy of your drivers liscence.
If you earn more than $1800 in sales commission bounty payouts all payments will cease as the Federal IRS requires us to collect the documentation under the documentation tab and report the payments to the IRS a the end of the tax filing year.  Additionally, we are required to mail out said persons a 1099-Misc form declaring this income for their personal Federal annual return for both the 2023 and 2024 tax years, based on which fiscal period (aka each calendar month)  the commission was actually earned and not nesscerily arrived in your bank account.
If you happen to break this threshhold, we are more than willing to commit several of our staff to helping you, getting you more business cards, free t-shirts, and other promotional materials along with personal 1 on 1 zoom training from one of our Event Directors to help ensure you can maximize your commission earning potential.  We want to help all our local Burnet County and near by folks maximize as much potential out of the bounty that mother nature is providing next year and using our unique skills to make it happen.
Most sales campaigns we launch will have sales contests or sales bounties.  The ones listed below for example, are for our 2024 Texas Eclipse campaign.  If you join as a promoter you could win one of these awesome perks.  All perks are written and listed in promoter agreements.
Between our Early Bird Special Lots and our Flat Rate lots we have 350 Multi-day spots, 500 Park & View spaces, 250 Vendor spaces, and 750 4'x8' Local Business banner ad spaces that all qualify for these commission payouts using the unique code you'll get to track them.  This represents just a touch over $100,000 we are looking to dish out to local residents to help us sell these Early Bird Specials and Flat Rate lots just as quick as we can.  To help really encourage that process along we are offering the following top seller prizes to those who sell the most AND break the $1800 threshold and submit all required paperwork;
DISCLAIMER: Sales perk prizes will only engage when ten (10) or more promoters are in the system ( this includes promoters you recruit and for recruiting them we give you 1% of what ever they earn from commissions on top of your commission.  Additionally, at least 50% capacity of all available guest tickets and vendor spaces are booked out.
1st Prize - Our top seller will get limousine service directly to the Marble Falls Chevy dealership where they will get to pick out a brand new 2023 Chevy Equinox LT SUV basemodel, as listed on Marble Falls, TX Chevy's website in any color they have available on the lot and Happy Times Events, Ltd will pay for it, in full, in cash, full TT & L, and 12 months of full coverage insurance, and 12 months of Triple A service included.
2nd Prize- $10,000 Cash bonus payable + a Brand New MAC book pro, latest edition or Dell Power Laptop ( winners choice ) on March 15th, 2024
3rd Prize - $5,000 Cash bonus payable + a Brand new 70" Sony or Samsung latest edition TV
The Lowdown
Okay, so we are exactly 1 week into having this website up for the eclipse (As of 7/18/2023 when this was published).  We've gotten 10 times the traffic as we did with Hyper Fusion in the first week of its launch and we already have nearly 2 dozen confirmed and paid for bookings for this Eclipse event with our Early Bird Special, and solid secured our land deals with the properties we're wanting to work with so we're getting serious about this event.  So serious in fact,  over the next 3 to 5 days (in my off time of course, as my primary job at Hyper Fusion comes first, I work on Hyper Fusion when its light out, and I'll be working on finishing off this new site when its dark for an hour or 2 every day and in about 2 weeks it will be 100% complete as the Hyper Fusion site is ,and my evenings will be free again).
As we now have confirmed guest bookings and 1 confirmed vendor booking, we want to ramp this up to a much bigger scale as we have room for roughly 250 vendor lots, just like the ones we see down at the blue bonnet festival in Burnet, TX and much like all the other little small town Texas summer festivals with vendors, music, parades, and food.  We are scheduled to have between, 1000 and 1500 guests coming for the coming April 8th, 2024 Eclipse from all over the US and Europe.  It seems we VASTLY under estimated the popularity of this.  So, We are offering ALL Hyper Fusion subscribers the chance to take a few minutes, sign up for a free account on this website, and then we are going to issue you a very special unique link to track, and have you post this link EVERYWHERE you can, and with in 2 to 3 weeks of you signing up for an account on the very same site where guests and vendors will book for easy tracking at 100% no cost to you a nice fat stack of nifty business cards with your unique QR code and web URL code on the back for you to hand out to vendors and any potential guests that live outside the path of totality with full tracking of your earnings on the "My Account" section of this website.  I am paying CASH money, via direct deposit or zelle for EVERY vendor Early Bird special you referr, or multi-day stay guests, or same day park and view guest that just come to watch the eclipse.  Below is the specic terms and other info requried to get going with this to make tracking simple and pay out consistant, without any issues.